C-Series camera set up & installation
Congratulations on your Oncam C-Series camera! 
On this page you will find information on how to get started with your Oncam cameras.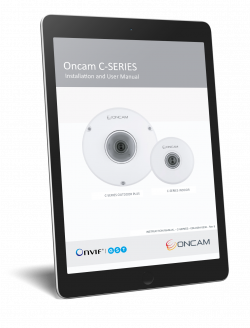 Take a look at our First Camera Access Guide and C-Series Manual to get set up with your cameras. Our C-Series guides are all for C-12 and C-08 Indoor or Outdoor cameras and cover off our wide variety of accessories. It also includes information on how to use our cameras with a 360-degree view or as a 180-degree panoramic camera. Download your guides below.
How To Install Your Camera
Watch our videos to help you get set up.
Visit our Support site to troubleshoot or to speak to an expert.