C-Series Camera Configuration Tool
Discover and effortlessly manage all your C-Series cameras with just one tool
The Camera Configuration Tool enables advanced management and control of the C-Series camera range. The intuitive user interface lets you discover, update and control single or multiple cameras simultaneously, saving valuable time and resource during installation and routine monitoring. 
Helpful hints and tips guide you through the feature rich configuration options to ensure you can tailor each camera to your specific requirements with ease.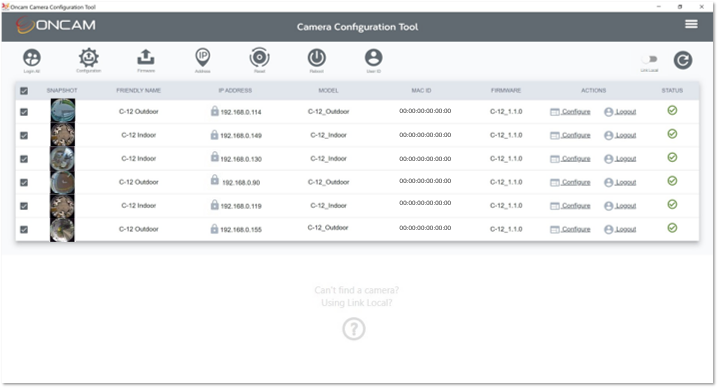 System Requirements:
Operating System: Windows 10 64bit
Processor: Intel Celeron or greater; GHz processor or faster
Memory: 4 GB RAM or greater
Disk space: 2 GB or free hard drive space
Web Browser: Minimum Microsoft Edge 90
Looking for the Evolution cameras configuration tool?
Visit the page below to learn more and download.
Visit our support site and get in touch with our support team.